Android App Automatically open
  how to stop apps for automatically opening after install or update
Hey Guys, Sometimes You Install/Update Apps in your Phone, Then App Automatically Open Without your Permissions. So in this Guide, i will Tell you Solution, That how to Prevent apps for Automatically Opening after you Install or Update Them. I Was also Facing this issue, from Long time that Whenever i Install any android app, it launch Automatically Without my permission. So This Thing is very irritating.
This Guide is Specially for Those People, Who are Using Xprivacy app in their Phone. If you have installed xprivacy, then it's automatically Set permissions for apps. So if apps automatically opens, xprivacy will pop up permissions of apps, that you want to allow or deny. So that pop ups will definetely irritate you. So you can solve issues of apps opening automatically opening, via Below Guide. & you will be able to use xprivacy in your Phone. Check it out from below !
Tested on – Micromax A1 (Running on Android 4.4)
Requirements Before Follow This Guide
Android Mobile Phone, Which is Facing Apps Auto Open After Install Issue
Rooted Android Phone.
Xposed Framework –
XInstaller Xposed Module
How to Stop apps Automatically Opening Issue After you Install or Update it
A First, Make Sure you have Already Installed Xposed Framework in your Phone, Then Just Install Xinstaller app from Xposed Modules List, or Download Xinstaller from here – Download XInstaller
Now, Goto Xposed Modules List & Apply (Tick) This Module, & Restart your Phone Normally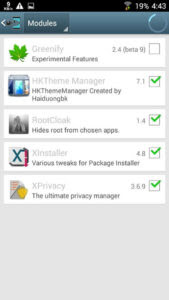 Now, Just Open XInstaller on your phone Now, You will See option of Installationsin this app, click on it, as below screenshot
Here you will see an option For Auto Closing After Installing, Tick mark on it & Restart your Phone for apply settings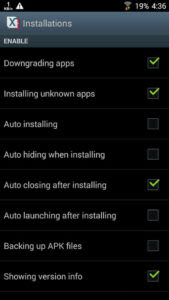 Boom ! you are Done. Now Apps will no longer automatically open, after you Install them.
I Hope, that it's solved your Error. If you have any issues while following this Guide, then feel free to comment below. This was the easiest Guide, for Fix Issue of apps automatically opens after you Install or Update them. I have discovered this Guide from Myself & Updated it here. This was worked for me, you can also try this method & i hope your issue will also solve. Keep visit here for find more great guides on android Phones & Much more. Thanks for Visiting !